Enjoy reading each chapter as I release it on FUTURISM.MEDIA
---
If you are enjoying my story so far, you can (if you wish) "Gift" a small Micro-Payment to me as you read the chapter installments.  Each chapter (or Part) will be released as I complete a set of illustrations for it.
After all three books are illustrated, I intend to re-publish them with their illustrations, plus more that I create during the interim as well.
Thank you, and enjoy the story, there is more yet to come!
Best regards – G. F. Brynn.
---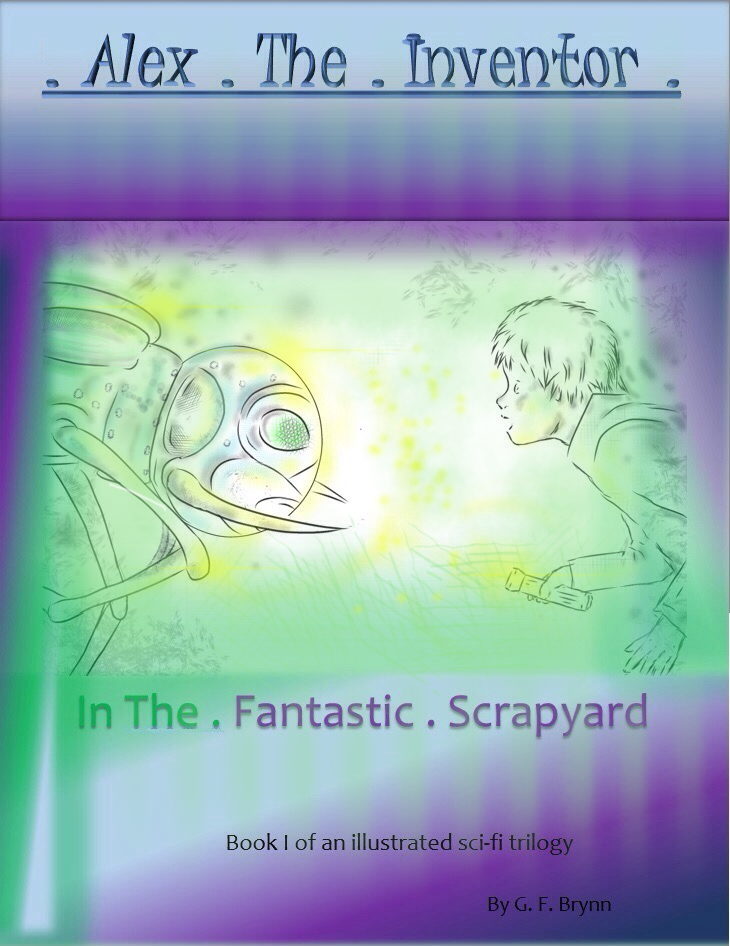 ---
Alex The Inventor – Book 1 / Chapter 1 – Big Ben and the Boy
---
Chapter 2 – A Little Something Out in the Night!
---
Chapter 3 – What Transpired in the Scrapyard
---
Chapter 4 – Late For School and Teaching the Teacher
---
Chapter 5 – Follow the Leader
---
Chapter 6 (Part 1) – Dart the Defender!
---
Chapter 6 (Part 2) – The Dream…
---
Chapter 7 – The Stranger He Knew
---
Chapter 8 – Nightfall in the Scrapyard
---
Chapter 9 (Part 1) – Down The Glass Tunnel
---
Chapter 9 (Part 2) – The Other Boy
---
Chapter 10 (Part 1) – What The Biosphere Revealed
---
Chapter 10 (Part 2) – Many Questions to Answer…
---
Chapter 11 (Part 1) – Unpleasant Discoveries
---
Chapter 11 (Part 2) – Rainah's Pain…
---
Chapter 12 (Part 1) – Belated Truth and Secret Nobility
---
Chapter 12 (Part 2) – The Secret Nobility of Miss Vee…
---
Chapter 13 (Part 1) – The Fallen Stars and Alex's Exam
---
Chapter 13 (Part 2) – An Unexpected Visitor…
---
Chapter 14 (Part 1) – Converging Paths
---
Chapter 14 (Part 2) – Time Fizz and Miss Vee…
---
Chapter 15 – Circle of Death and The Battle Begins
---
Chapter 16 – Luss Power and Big Ben's Last Rumble
---
Chapter 17 (Part 1) – The First Hello; (Part 2) – When Halden Left (End of Book 1)
---
---
Alex The Inventor (And the Ghosts in the Glass Tunnel)
Book 2 of the Trilogy
Begin Reading Here
---
---